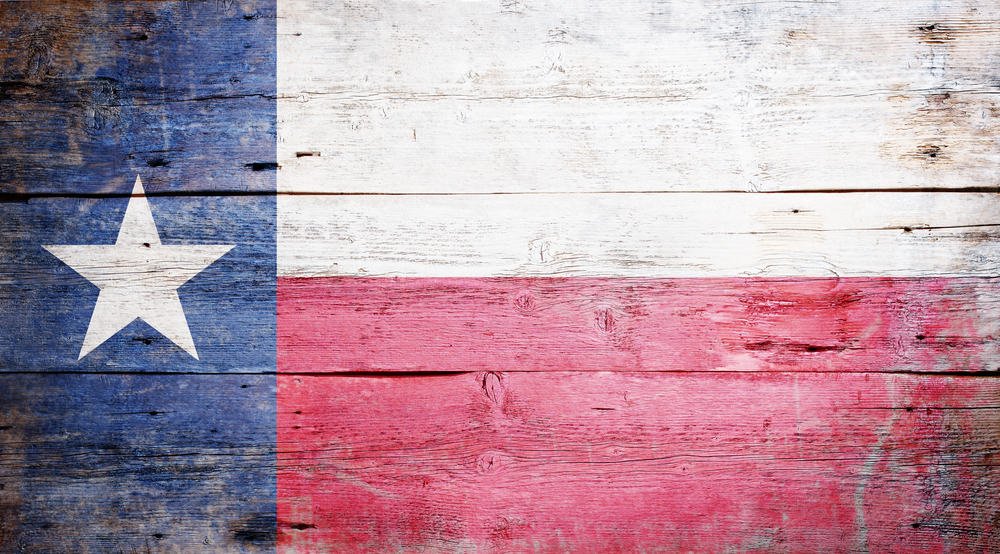 Traveling at a young age is one of life's greatest joys. It's an opportunity to explore new places, meet diverse people, and create memories that will last a lifetime. But often, one of the obstacles young travelers face is the check-in age requirement at many hotels. It's a common industry practice to set the minimum age for check-in at 21. But don't worry, we've got you covered.
In the expansive Lone Star State of Texas, there are plenty of hotels that welcome 18-year-olds with open arms. From the bustling city life of Dallas and Houston to the cultural richness of San Antonio and Austin, and the border town charm of El Paso, we've scoured the cities to bring you a list of hotels where age is just a number.
In this guide, we'll introduce you to a variety of accommodations that cater to younger guests, offering the freedom to plan your travel without age-related constraints. Each hotel on our list is unique, offering amenities that range from basic comforts to luxurious indulgences. Whether you're looking for a budget-friendly option or a high-end hotel, this guide is your ticket to a hassle-free Texas vacation.
So grab your ID, pack your bags, and get ready to explore Texas like never before. Your adventure in the Lone Star State starts here!
Remember, policies can change, so we always recommend contacting the hotel directly to confirm their check-in age requirement. Happy travels, and enjoy your stay in Texas!
Hotels in Texas That Allow 18-Year-Olds to Check-In
Here is a list of hotels in various cities in Texas that allow 18-year-olds to check in:
El Paso, TX:
Red Roof Inn El Paso West
Motel 6-El Paso, TX – Airport – Fort Bliss
Motel 6-El Paso, TX – West
Hampton Inn & Suites El Paso West
Hampton Inn & Suites El Paso/East
Fort Worth:
Kimpton – Harper Hotel, an IHG Hotel
Homewood Suites by Hilton Fort Worth Medical Center
Motel 6-Fort Worth, TX – Fort Worth Saginaw
Motel 6-Fort Worth, TX – Downtown East
Holiday Inn Express & Suites Fort Worth – Fossil Creek, an IHG Hotel
Motel 6-Fort Worth, TX – Seminary
Home2 Suites By Hilton Fort Worth Fossil Creek
Hilton Garden Inn Fort Worth Medical Center
Holiday Inn Express Lake Worth NW Loop 820, an IHG Hotel
Austin:
Hyatt House Austin/Downtown
Fairmont Austin
Super 8 by Wyndham Austin Downtown/Capitol Area
Hyatt Place Austin Downtown
Embassy Suites Austin – Central
Hilton Austin
La Quinta by Wyndham Austin Airport
San Antonio:
La Quinta Inn by Wyndham San Antonio I-35 N at Rittiman Rd
La Quinta by Wyndham San Antonio Airport
DoubleTree by Hilton San Antonio Downtown
La Quinta by Wyndham San Antonio Northwest
Comfort Suites Medical Center Near Six Flags
Hyatt Place San Antonio North Stone Oak
Hampton Inn & Suites San Antonio Northwest/Medical Center
Tru By Hilton San Antonio Lackland Sea World
Home2 Suites by Hilton San Antonio Airport, TX
Houston:
Marriott Marquis Houston
Best Western Plus Heritage Inn
Club Quarters Hotel in Houston
Sleep Inn & Suites near Westchase
Days Inn by Wyndham Houston
Quality Inn & Suites West Chase
Dallas:
DoubleTree by Hilton Dallas Market Center
Hyatt Regency Dallas
Le Meridien Dallas by the Galleria
Hyatt Regency DFW International Airport
Home2 Suites By Hilton Dallas North Park
Hilton Dallas Lincoln Centre
DoubleTree by Hilton Hotel Dallas Campbell Centre
Please note that policies can change, and it's always a good idea to contact the hotel directly to confirm their check-in age requirement.
Legal and Safety Information for Young Travelers
It's crucial to stay informed about legal and safety matters to ensure your trip is smooth and enjoyable. Here's some important information to keep in mind:
1. Legal Age Requirements: While we've compiled a list of hotels in Texas that allow 18-year-olds to check in, it's essential to remember that the legal age of majority in Texas, like most U.S. states, is 18. This means you can enter into contracts (like a hotel reservation), but it also means you are legally responsible for your actions.
2. Alcohol Laws: The legal drinking age in Texas, and across the U.S., is 21. It's illegal to purchase, possess, or consume alcohol if you're under 21. Penalties can include fines, community service, and mandatory alcohol awareness courses.
3. Consent to Search: In most cases, hotel staff cannot enter your room without your consent, unless it's for a legitimate purpose like maintenance or housekeeping. Always use the security measures provided by the hotel, such as door locks and safes, to protect your privacy and belongings.
4. Emergencies: Dial 911 in case of emergencies. This number is used nationwide in the U.S. to reach police, fire, and ambulance services.
5. Travel Insurance: As mentioned earlier, travel insurance is highly recommended. It can provide coverage for unexpected incidents, including medical emergencies, trip cancellation, lost baggage, and more.
6. Safety Tips: Always be aware of your surroundings, especially in unfamiliar areas. Keep your belongings secure, don't share sensitive information with strangers, and trust your instincts. If a situation feels unsafe, remove yourself from it and seek help if necessary.
FAQs
Why do some hotels have a minimum check-in age of 21?
This policy is usually in place because of laws regarding legal responsibility and liability. Some hotels also have age limits to ensure a certain level of decorum among guests.
What identification will I need to check in?
Hotels usually require a government-issued ID, such as a driver's license or passport, to verify your age at check-in. It's also common for hotels to require a credit card for any potential incidental charges.
Can I book a hotel room if I'm under 18?
While the hotels listed in this guide allow 18-year-olds to check in, most hotels do not allow individuals under 18 to book a room. Always check the hotel's policies before booking.
What if I have a problem during my stay at the hotel?
If you encounter any issues during your stay, contact the front desk immediately. They are there to ensure your stay is comfortable and can address most common problems.
Are there any additional fees I should be aware of?
Some hotels may charge additional fees for amenities like Wi-Fi, parking, or resort facilities. Taxes are also generally added to the listed room rate. It's a good idea to ask about any additional fees when booking.
What if I need to cancel my reservation?
Cancellation policies vary by hotel. Some offer free cancellation within a certain timeframe, while others may charge a fee. Always check the hotel's cancellation policy when booking.
Can I have visitors in my hotel room?
Policies regarding visitors vary by hotel. Some hotels may allow visitors, while others may not. Be sure to check the hotel's policy, and always consider the security and comfort of other guests.
Travel Tips for Young People
1. Plan Ahead: Do thorough research about your destination before you depart. Familiarize yourself with the local customs, laws, and safety guidelines. Make a list of must-see attractions, and always have a backup plan.
2. Stick to Your Budget: Traveling can be expensive, but with careful planning, you can make the most out of your budget. Prioritize your expenses, consider affordable accommodations, and explore local and cheap (or free!) attractions. Remember, the value of experiences often outweighs material purchases.
3. Travel Insurance: Travel insurance is a must, especially when traveling at a young age. It can cover unexpected incidents like medical emergencies, trip cancellation, lost baggage, and more.
4. Pack Smart: Pack only what you need. Excess baggage can lead to extra costs and inconvenience. Make sure to pack versatile clothing suitable for the weather, essential toiletries, and don't forget a good pair of shoes for all the walking you'll be doing!
5. Stay Safe: Always let someone know where you're going and when you'll be back. Keep important numbers like local emergency services, your country's embassy (if traveling internationally), and family members on speed dial.
6. Be Respectful: Remember, you're a guest in the places you visit. Respect local customs and traditions, be polite to locals, and take care of the environment.
7. Use Public Transport: Public transport is usually cheaper than taxis or rental cars, and it's a great way to get a feel for the city. Research the public transport options in your destination and consider purchasing a day or week pass if you'll be using it a lot.
8. Keep Important Documents Safe: Always keep your identification, travel documents, and any necessary prescriptions in a safe place. Consider having copies stored in your email or a secure online storage service in case of loss or theft.
9. Eat Like a Local: One of the best ways to explore a culture is through its cuisine. Try local foods, visit farmers' markets, and maybe even take a cooking class.
10. Enjoy Every Moment: Remember to slow down and take in all the experiences. Travel isn't just about the destination—it's about the journey.